---
Press Release
Paris, 29 June, 2023
---
Jus Mundi, the leading provider of legal tech solutions in the arbitration industry, is thrilled to unveil Jus-AI, an innovative artificial intelligence (AI) solution that revolutionizes the way the global arbitration community shapes winning strategies.
Since its establishment in 2019, Jus Mundi has consistently been at the forefront of the arbitration industry. Our pioneering approach includes leveraging large language models and generative AI, placing us as true trailblazers in the industry with our development of proprietary algorithms like our anonymization of awards or CiteMap, our legal citation links creator.
With over 20 strategic institutional partnerships and Jus Mundi's exclusive in-house machine-learning models, we can swiftly collect, process, and train language models on our unique global legal database of over 80,000 documents in international law and arbitration.
"Our relentless pursuit of empowering the global arbitration community with cutting-edge technology has guided our journey from the very beginning," said Jean-Rémi de Maistre, CEO and Co-Founder of Jus Mundi.

"With the introduction of Jus-AI, we are taking our commitment to powering global justice to new heights. We are excited to offer arbitration professionals a tool that significantly enhances their productivity," he continued.
With the launch of Jus-AI, Jus Mundi achieves an extraordinary milestone, pushing the boundaries of innovation within the arbitration landscape. By seamlessly integrating large language models and generative AI, Jus Mundi introduces a GPT-powered tool that transforms the way legal intelligence is conducted, providing invaluable support to its extensive client base, which includes over 500 of the world's most influential law firms, corporations, governments, experts, and third-party funders.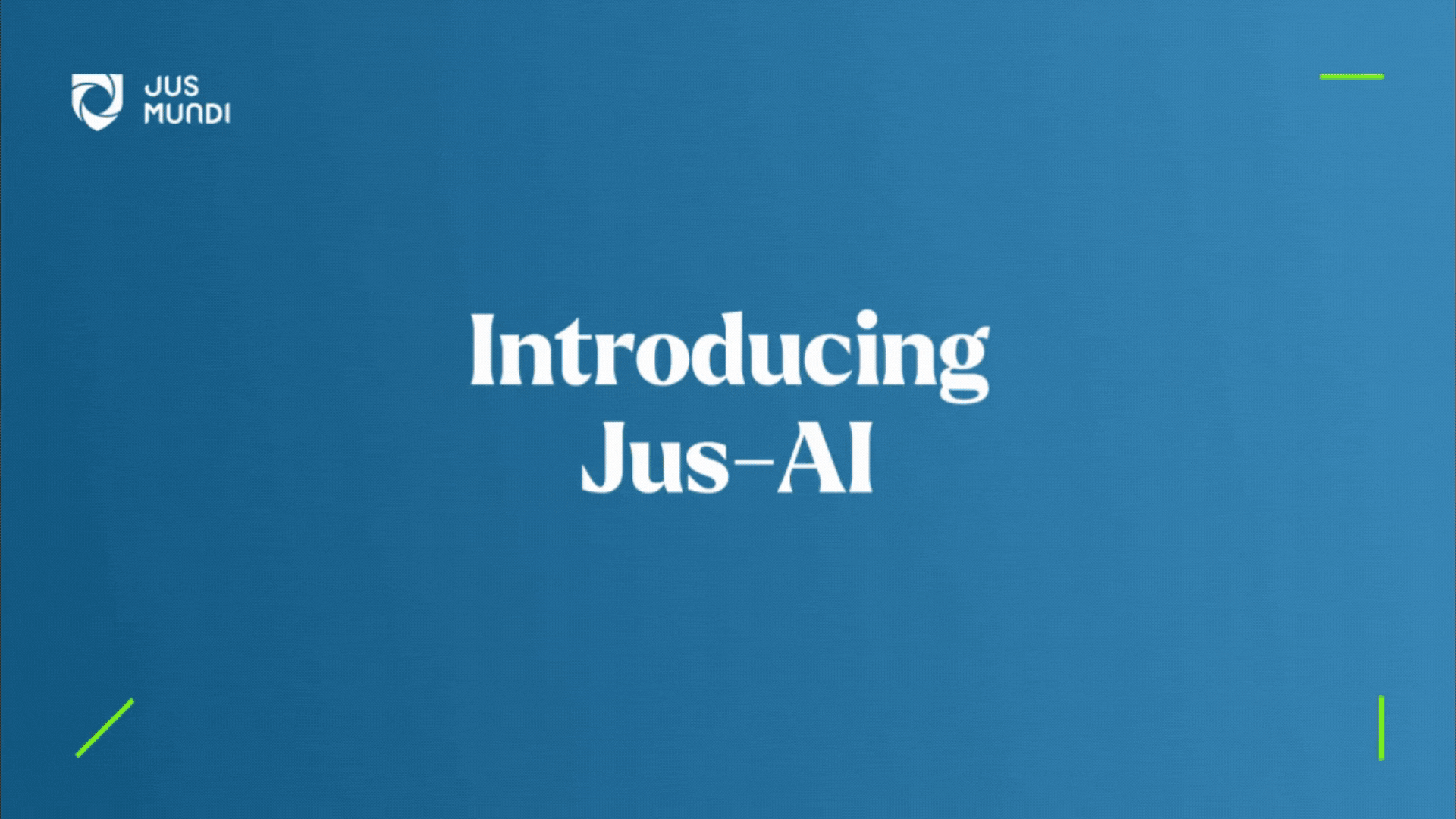 The key benefits of Jus-AI include:
Rapid Relevance Assessment: Jus-AI empowers users to swiftly identify critical information and evaluate document relevance, enabling informed and strategic decision-making.
Unleashing Productivity: Jus-AI provides a centralized platform, equipping legal professionals with comprehensive insights and intelligence. By simplifying tool sets and augmenting productivity, arbitration professionals can concentrate on more high-value tasks.
Reliable and Timely Data Source: Jus-AI taps into the vast and dependable data sources housed within the Jus Mundi database, ensuring legal professionals have access to accurate and up-to-date information.
Its inaugural application of Jus-AI focuses on addressing the intricate challenges practitioners encounter when grappling with lengthy and complex arbitral awards and national judgments.
Traditionally, reviewing these types of documents can be a time-consuming task, often resulting in delays and missed opportunities. Jus-AI resolves these issues by offering concise summaries and key insights in just a fraction of the time, enabling arbitration professionals to better make well-informed decisions promptly.
With unrivalled insights and tangible value, Jus-AI propels the global arbitration community toward unprecedented success in the dynamic and ever-evolving legal sphere.
The beta version release is exclusively accessible to Legal Intelligence and Arbitration Practice subscribers and is available on all investor-State awards and commercial arbitration national court decisions in English.
Not a subscriber yet? Request a free trial and test Jus-AI for yourself. Have questions? Discover our FAQ.