---
THE AUTHOR:
Zeyad Abouellail, Legal Content Officer at Jus Mundi
---
Introducing "Arbitration Aftermath" by Zeyad Abouellail: Your guide to the latest post-award developments in the evolving landscape of investor-State and commercial arbitration. Each week, Zeyad explores a range of post-award news involving sovereign States with a global perspective –– from post-award settlements, compliance with awards, to recognition and enforcement procedures, annulment, and more.
---
Ghana fails to set-aside order on alternative service in the UK
PCA Case No. 2019-05
Institution: PCA (Permanent Court of Arbitration)
Tribunal: John Beechey (President), J. William F. Rowley (Appointed by the claimant), Albert K. Fiadjoe (Appointed by the State)
Seat of arbitration: London, United Kingdom
---
On October 12th, the High Court of Justice of England and Wales rejected Ghana's attempt to set aside an order allowing alternative service of interim charging orders against five London properties.
Background
The dispute stems from a 2015 contract entered between GPGC (a majority-owned Trafigura entity) and Ghana for the installation and operation of aero-derivative gas turbine power plants. Ghana had entered into the contract amidst an electricity supply crisis.
Following elections and a change of government in 2017, Ghana terminated the contract in 2018. This prompted GPGC to initiate arbitration later that same year. GPGC alleged that Ghana terminated the contract because, based on a simple cost/benefit analysis, the State believed it would be more economical to repudiate the contract than to allow GPGC to continue operations and recover its investment through tariff revenues.
In a January 2021 Final Award, the arbitral tribunal declared Ghana's termination of the contract unlawful and awarded GPGC USD 134 million in damages, plus interest and USD 3.3 million in legal and arbitration costs.
Enforcement proceedings in the UK
GPGC applied for enforcement in the UK in February 2021. In November 2021, Justice Cockerill entered an ex parte order granting GPGC leave to enforce the award under section 66(1) of the 1996 Arbitration Act. It took about six months to serve the enforcement order, and Ghana was served in May 2022. Ghana did not contest the order.
In March 2022, GPGC filed applications for charging orders concerning five properties in London, where the State held either freehold or leasehold interests. Additionally, it sought alternative service as per CPR rule 6.15.
Master Davison granted the interim charging orders in the same month, and in April, Justice Knowles approved alternative service in Ghana via post to its London High Commission address and by email to a specified list of individuals, including those in the Ministry of Finance.
Ghana contested the service order entered by Justice Knowles, arguing that service should have followed the diplomatic procedures outlined in the 1978 State Immunity Act.
In August 2023, GPGC applied for a receivership order pertaining to Ghana's leasehold interest in one of the London properties, Regina House.
Refusal of Ghana's request to set aside order on service
Ghana's counsel argued that the interim charging orders are distinct from the enforcement proceedings, asserting that "international comity, sovereign equality, administrative practicality and due process require to be brought to that state's attention by the formal means of diplomatic service". In response, GPGC's counsel contended that the applications for charging orders are merely procedural steps within the ongoing arbitration enforcement proceedings.
In the latest judgment, Master Davison dismissed Ghana's request to set aside the service order issued by Justice Knowles. He ruled that the November 2021 Cockerill order, which initiated the proceedings and formed the jurisdictional basis for the interim charging orders, was the only one requiring service through diplomatic channels. He emphasized that the charging orders were "simply procedural steps within the enforcement proceedings, and therefore could be served using standard or alternative methods".
Master Davison pointed out that Ghana's proposed approach would be "difficult to apply in practice", as a judgment creditor typically takes multiple steps to enforce an award. Requiring diplomatic channel service for each step would "greatly prolong the enforcement process". Additionally, he found that Ghana's "unrealistic construction" of the CPR "hugely extended" the scope of the State Immunity Act.
For this specific case, Master Davison highlighted that service through diplomatic channels would "generate multiple periods of serious delay" which would be "inimical to justice", particularly in view of the impending expiration of the lease of Regina House.
He also acknowledged the UK Supreme Court decision in General Dynamics v. Libya [2021] UKSC 22 but emphasized that the concerns raised by Ghana are distinct.
Furthermore, he rejected Ghana's arguments that service by email to individuals in the Ministry of Finance was inappropriate. He ruled that these individuals had engaged in "personal dealings and recent correspondence" with GPGC in connection with the arbitration, making them "appropriate candidates" for service. Regarding service to its High Commission address, Master Davison deemed it lawful under the 1961 Vienna Convention on Diplomatic Relations.
With this decision, the proceedings have shifted towards determining whether the interim charging order should be made final, bringing GPGC closer to seizing the London properties.
Related documents:
---
Spanish construction company files for enforcement of ICC award against Gabon in the US
ICC Case No. 22899/DDA (C-22705/DDA)
Institution: ICC (International Chamber of Commerce)
Tribunal: Laurent Jaeger (President), Carmen Núñez-Lagos (Appointed by the claimant), Pierre Mayer (Appointed by the State)
Seat of arbitration: Paris, France
---
On October 11th, Spanish construction company Eurofinsa filed for enforcement of a USD 12 million award against Gabon in the District of Columbia, putting the award in the public domain.
The dispute arose from a project to rehabilitate a multi-purpose stadium in Libreville before the 2012 Africa Cup of Nations. An initial contract, valued at EUR 97 million, was signed between CCL Peninsular (now Eurofinsa) and Gabon in 2009. It aimed to increase the stadium's capacity, renovate sanitary facilities, and undertake comprehensive refurbishments of specific areas and roads.
Due to a failure to complete the project on time, Gabon and Eurofinsa entered into a Memorandum of Understanding in 2012 to address encountered difficulties. Subsequently, in 2015, they reached a settlement agreement and signed a new contract worth EUR 67 million to cover additional work needed for the stadium's rehabilitation.
Alleging design errors, amendments to the works ordered by Gabon, and difficulties related to the financing of the project by the State, Eurofinsa terminated the contract in 2017. In June of the same year, it initiated arbitration proceedings, seeking EUR 14 million in unpaid invoices and EUR 12 million in damages based on the 2015 contract.
In response, Gabon filed a counterclaim, seeking a declaration attributing the termination exclusively to Eurofinsa's actions. It demanded EUR 25 million for works aimed at rectifying defects resulting from Eurofinsa's activities.
In an October 2020 Final Award, the arbitral tribunal ruled that Eurofinsa did not wrongfully terminate the agreement, deeming its claim for relief admissible. It ordered Gabon to pay EUR 11.2 million for unpaid invoices, EUR 720,000 in lost profits, along with interest. Additionally, Gabon was ordered to cover USD 120,000 in arbitration costs and EUR 189,000 in legal fees.
The tribunal largely dismissed the State's USD 25 million counterclaim, only ordering Eurofinsa to pay EUR 437,000 on account of unresolved non-conformities.
Eurofinsa says that Gabon is still to pay the award and has not expressed any intention to comply with the order of the tribunal.
---
Bolivia facing enforcement of USD 253 million BIT award in the US
PCA Case No. 2016-39
Institution: PCA (Permanent Court of Arbitration)
Tribunal: Ricardo Ramírez-Hernández (President), John Y. Gotanda (Appointed by the claimant), Philippe J. Sands (Appointed by the State)
Seat of arbitration: Paris, France
---
On October 11th, Glencore Finance filed for enforcement of a USD 253 million award, which found Bolivia in violation of the UK – Bolivia BIT. The award has been filed under seal, meaning that it is not yet in the public domain.
The dispute arose from Bolivia's nationalization of Glencore's investments in tin and zinc mines and smelters between 2007 and 2012. Glencore initiated arbitration in July 2019, alleging the expropriation of its investments, along with other violations of the BIT.
In September 2023, the tribunal issued its Final Award, dismissing Bolivia's objections to jurisdiction and finding that the State violated the BIT when it expropriated Glencore's investment without providing just and effective compensation. The tribunal ruled that the expropriation had no public purpose or social benefit. Bolivia was ordered to pay USD 253 million (net of taxes), along with interest.
According to the petition, on October 6th, Glencore filed a request for interpretation of the award, while Bolivia has filed a separate request for correction under the 2010 UNCITRAL Rules.
Glencore says that the award has now accrued USD 1.5 million in post-award interest, bringing its total worth to USD 255 million.
Related documents:
---
Paris Court of Appeal overturns prior enforcement of consent awards against Libya
Institution: Ad hoc Arbitration
Tribunal: Guy A. Bottequin (Sole arbitrator)
Seat of arbitration: Geneva, Switzerland
---
In recently published judgments, dated September 5th, the Paris Court of Appeal overturned the prior enforcement of three consent awards, totaling approximately CHF 30 million, against Libya, ruling that there were no valid arbitration agreements between the parties (Jallouli ; HDLT ; Sysmed v. Libya).
Background
The dispute revolves around claims for payment of debts by three Swiss companies, involving Tunisian Sami Jallouli who has former affiliations with the Gaddafi regime. The claims pertain to public relations and travel services they allege to have provided to various Libyan entities between 2003 and 2010, including organizing an international conference in Geneva.
In 2017, the parties opted for mediation, conducted by Guy Bottequin. An agreement was signed, stipulating compensation to be paid by Libya to the claimants. It was further agreed that the mediator would formalize an "arbitration judgment" encapsulating the terms of the mediation. Subsequently, the mediator (now "arbitrator") issued the "arbitration judgments," awarding CHF 30 million in compensation.
Enforcement of the awards and seizure of NOC's assets
The claimants pursued enforcement of the three arbitration judgments in France. The awards were granted exequatur in 2018, and in 2021, the companies succeeded in attaching assets owned by the Libyan National Oil Corporation in Mabruk Oil Operations, a joint venture with TotalEnergies. The seizures are worth around EUR 21 million. Libya appealed the exequatur order in September 2021.
Libya's successful appeal of the exequatur order
Libya contended that it never entered into an arbitration agreement with the companies, asserting that the representative who signed the arbitration agreement lacked the authority to do so. The claimants countered, arguing that this pertained to admissibility rather than jurisdiction, and thus fell outside the purview of Article 1520 of the French Code of Civil Procedure ("CCP").
The Court, however, ruled that this constituted a jurisdictional issue and therefore fell under the scope of Article 1520 of the CCP.
It subsequently determined that the representative was not vested with the authority to sign an arbitration agreement, but rather held a mandate to negotiate an arrangement with the Swiss companies and subsequently present it to the Libyan government. The Court underscored that the mandate exclusively conferred the power to sign documents related to the negotiation and did not extend to arbitration agreements.
Ultimately, the Court concluded that the arbitrator lacked jurisdiction to adjudicate the disputes and overturned the order granting exequatur of the award.
---
ABOUT THE AUTHOR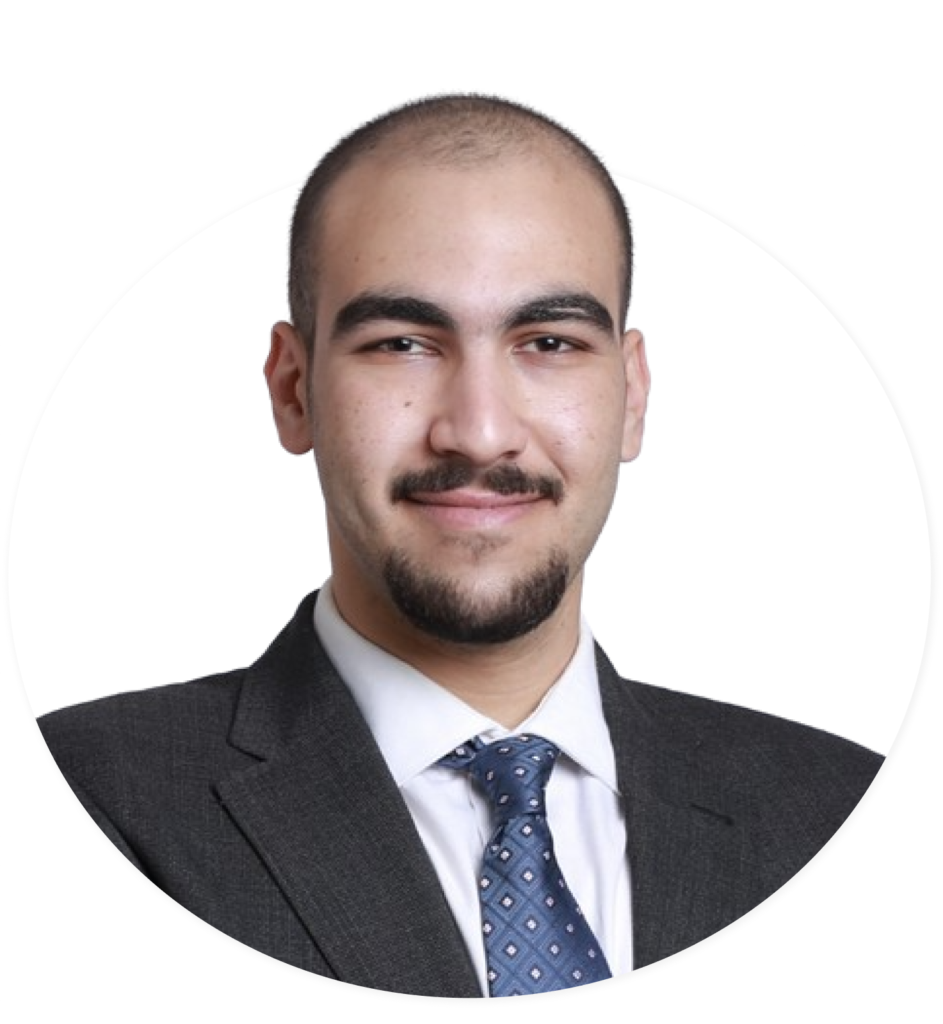 Zeyad Abouellail is a Legal Content Officer at Jus Mundi and a PhD candidate & teaching assistant at Paris-Saclay University. His research focuses on the post-award phase in investment arbitration, and he also lectures on civil and contract law. He holds two Master's Degrees in International Business Law from Paris-Saclay University and Paris 1 Panthéon-Sorbonne University. Prior to joining Jus Mundi, Zeyad interned at several law firms in international arbitration and corporate law in Cairo, Egypt.