This ranking was featured in our 2023 Construction Arbitration Report, which is part of a series of industry-focused arbitration reports edited by Jus Mundi and Jus Connect.

This issue explores the construction industry and presents a goldmine of information based on data available on Jus Mundi and Jus Connect as of May 2023. Discover updated insights into construction arbitration and exclusive statistics & rankings, as well as in-depth global and regional perspectives on construction projects, disputes, & arbitration from leading lawyers, arbitrators, experts, arbitral institutions, and in-house counsel.
---
As of May 2023, our data revealed 2,164 active arbitration teams in construction arbitration, including law firms, chambers, governmental legal teams, and expert firms.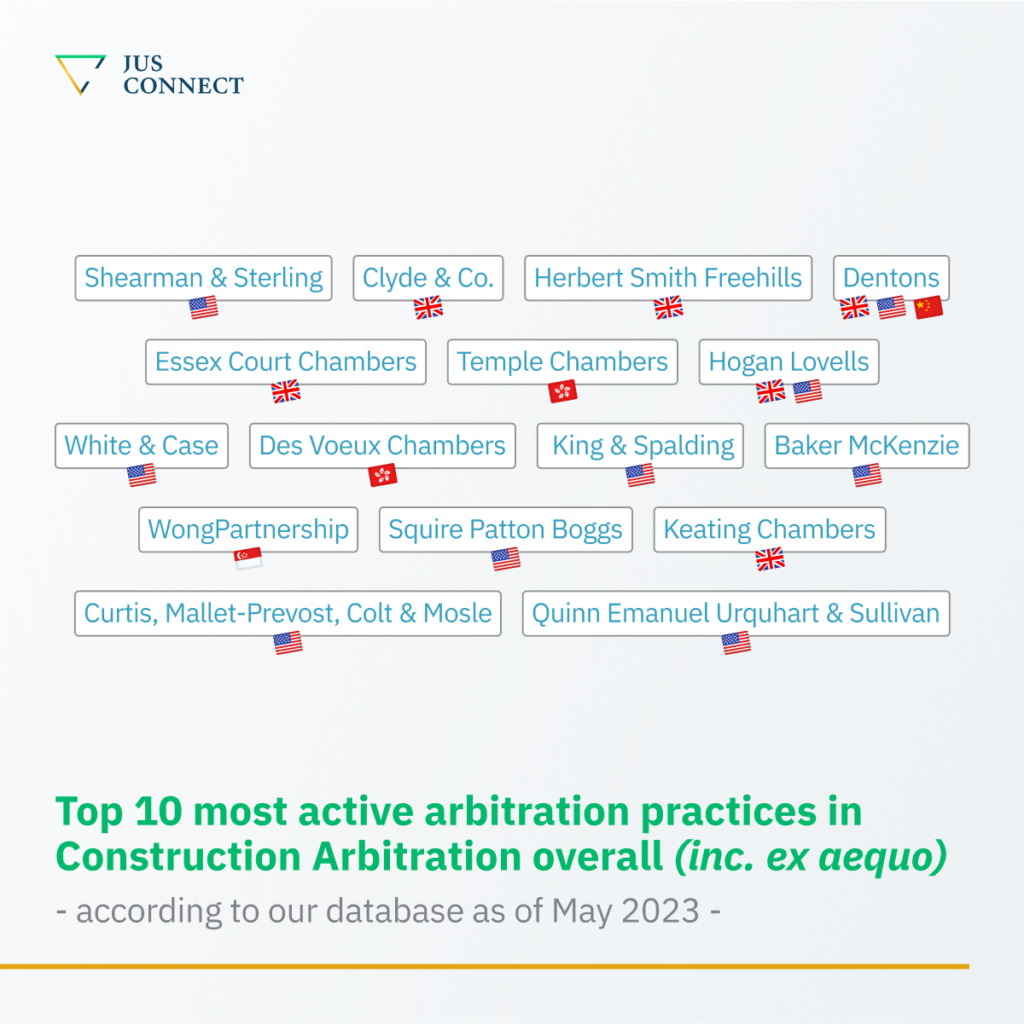 Key Takeaways
Among the top 3 most hired arbitration teams overall — i.e., law firms, chambers, governmental legal teams, and expert firms — 1 is a law firmand 2 are chambers.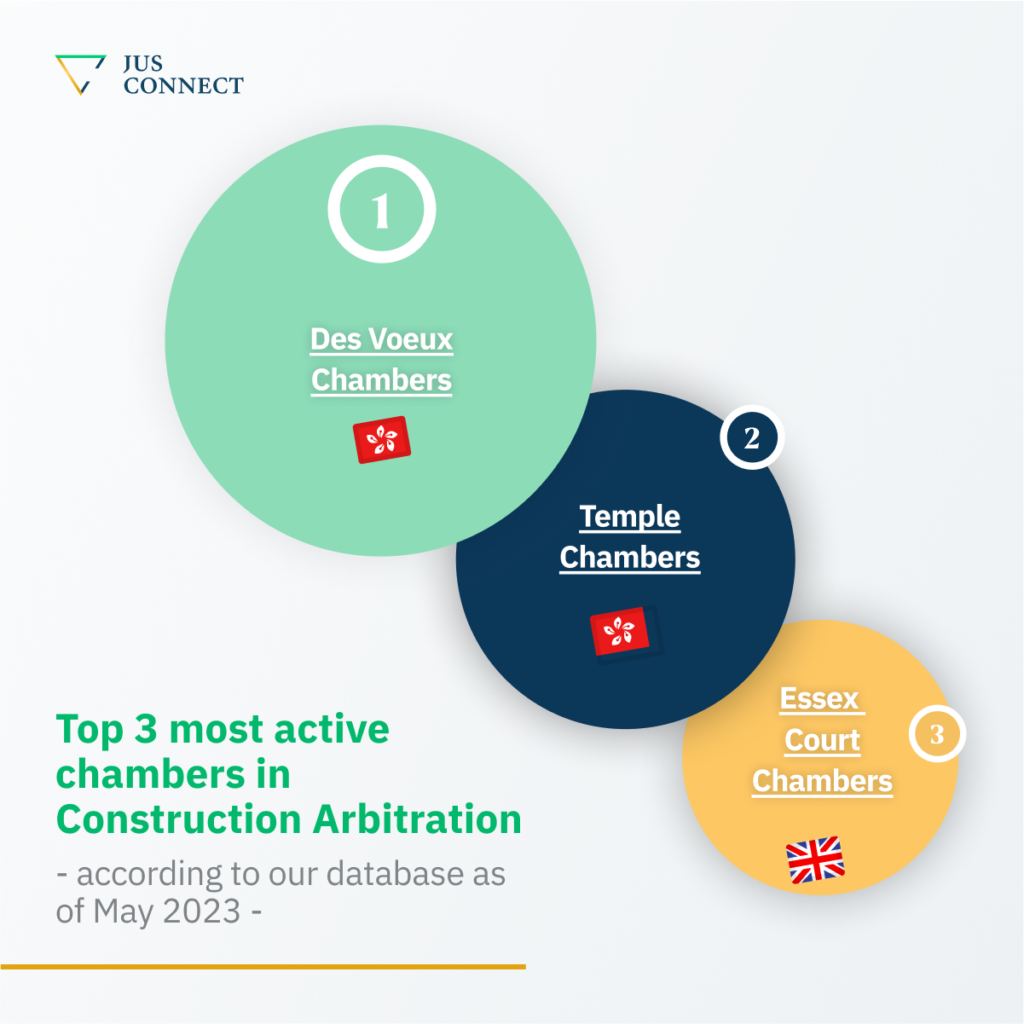 *In May 2023, Allen & Overy and Shearman & Sterling announced a planned merger to create Allen Overy Shearman Sterling.
Chambers are very active in construction arbitration, particularly in the APAC region. Of the top 3 chambers in construction arbitration, the first 2 are headquartered in Hong Kong SAR.
Essex Court Chambers is the most active chamber as well as the most active overall arbitration practice in mining arbitration, i.e., includinglaw firms, chambers, governmental legal teams, and expert firms, accor- ding to our data. It is also a staple for oil & gas and maritime arbitration.
Des Voeux Chambers and Temple Chambers also handle a variety of dis- putes in diverse sectors, but according to our data, most of their caseload is in the construction sector.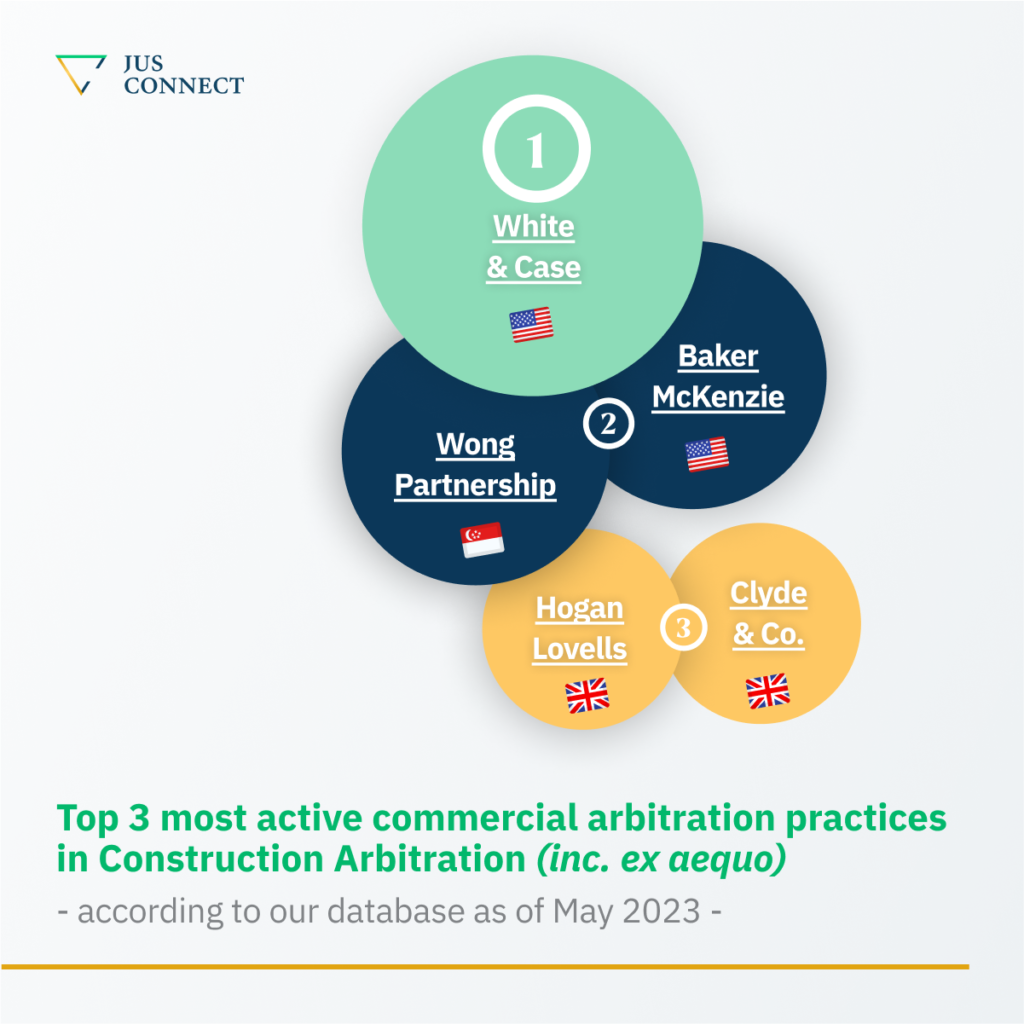 White & Case is the most active law firm in construction arbitration, both commercial and investor-State. Although a multidisciplinary firm with expertise in a variety of economic sectors, the firm is mostly involved in construction, according to our data.
In 2022 alone, White & Case filed 6 construction arbitrations, according to our data:
Most recently, Hogan Lovells filed an investor-State construction arbitra- tion in May 2023 before ICSID, representing an American investor against Honduras.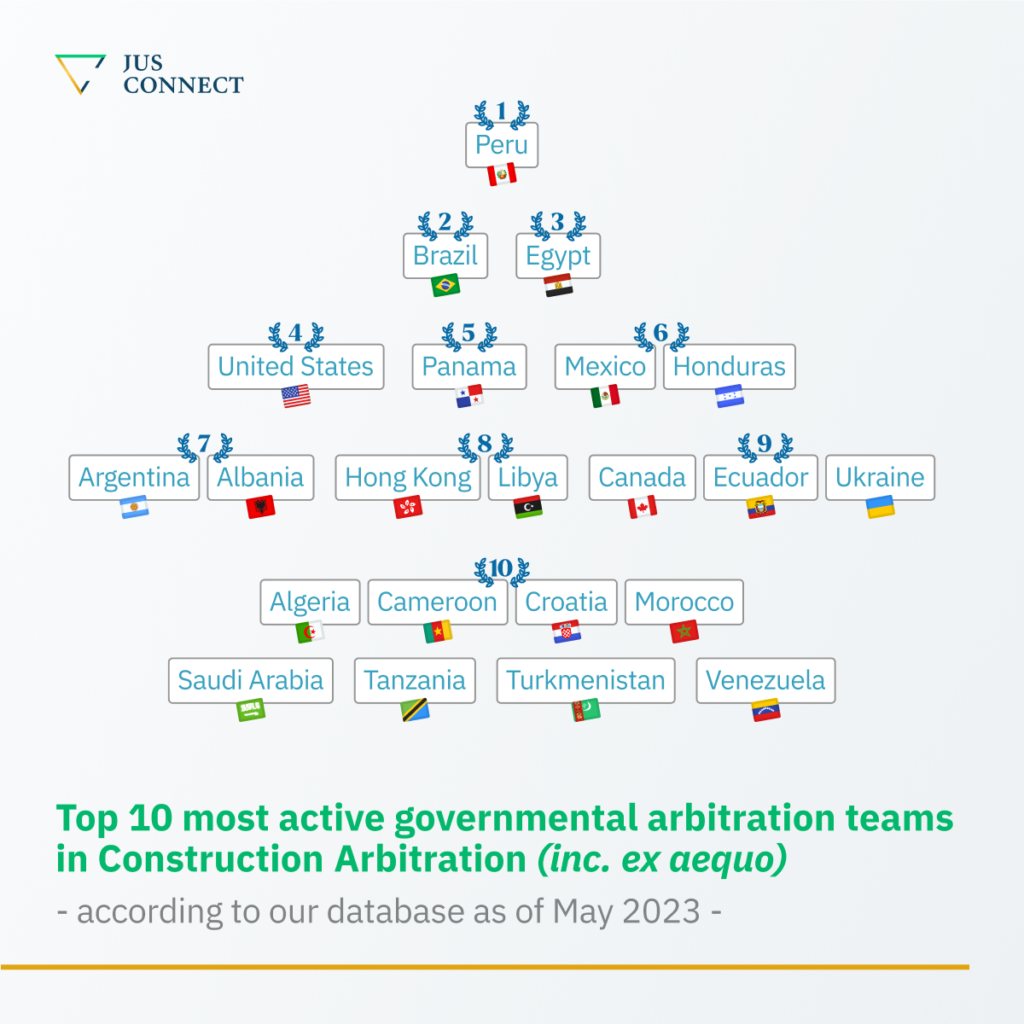 Many States are involved in construction arbitration. Out of our top 10 most active in representing themselves, 8 are Latin American States.
Infrastructure projects are booming in the region, leading to more dis- putes. These States have internal legal teams usually more involved in representing them in arbitration than other regions.
Select Regional Rankings of the Most Active Law Firms in Construction Arbitration
DISCLAIMER:
These regional rankings are based on the localization of the law firms' official headquarters. Please note that the head- quarters of these firms have been automatically generated by Chat GPT, an AI language model, and may contain errors or omissions.
While efforts have been made to ensure the accuracy and comprehensiveness of the information, the data provided should be treated as a general reference.
America
Brazil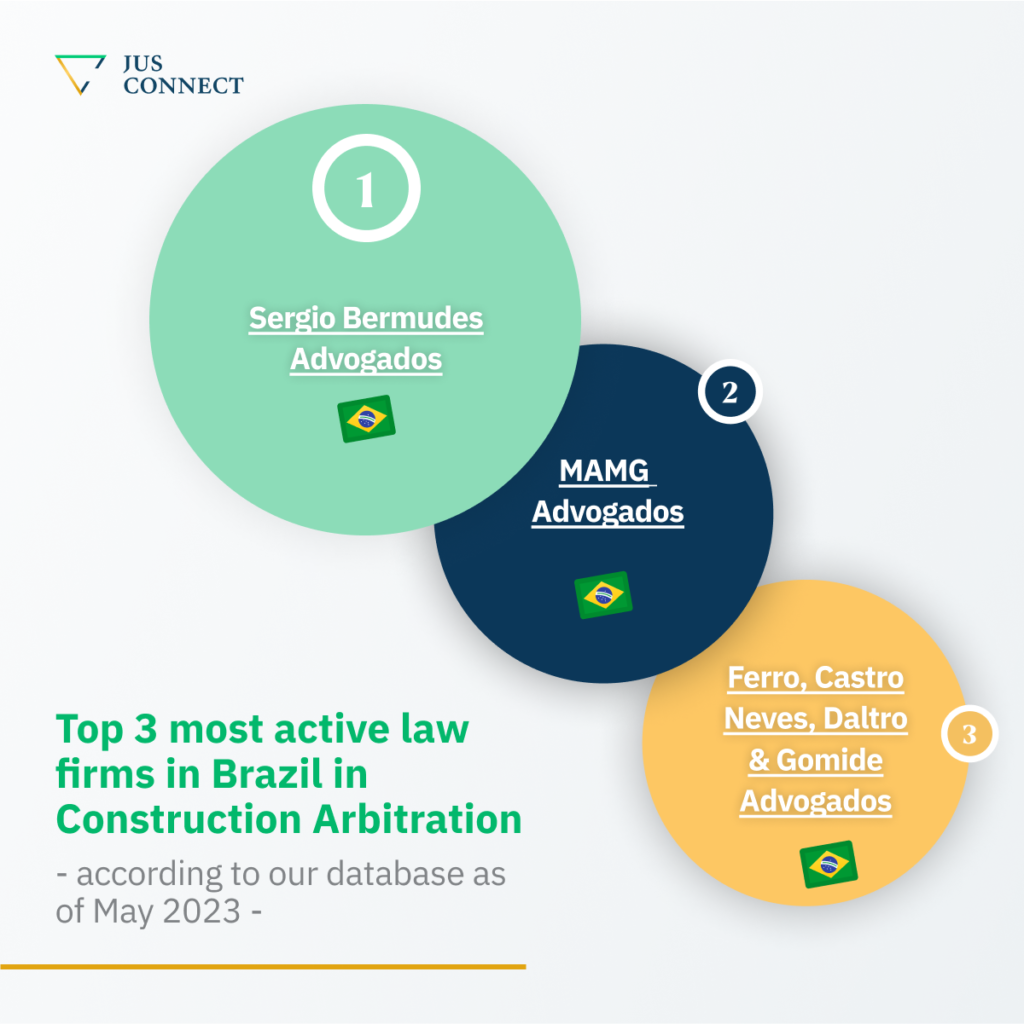 North America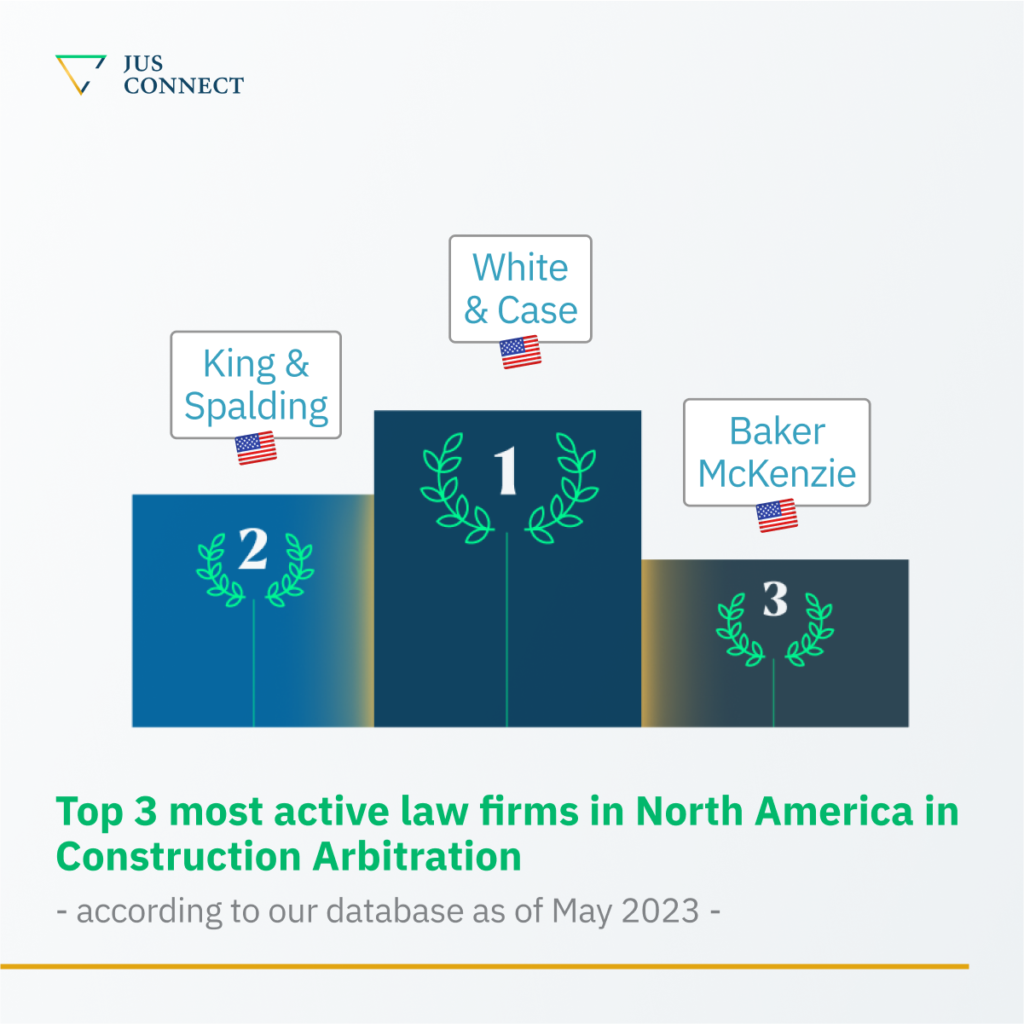 Asia-Pacific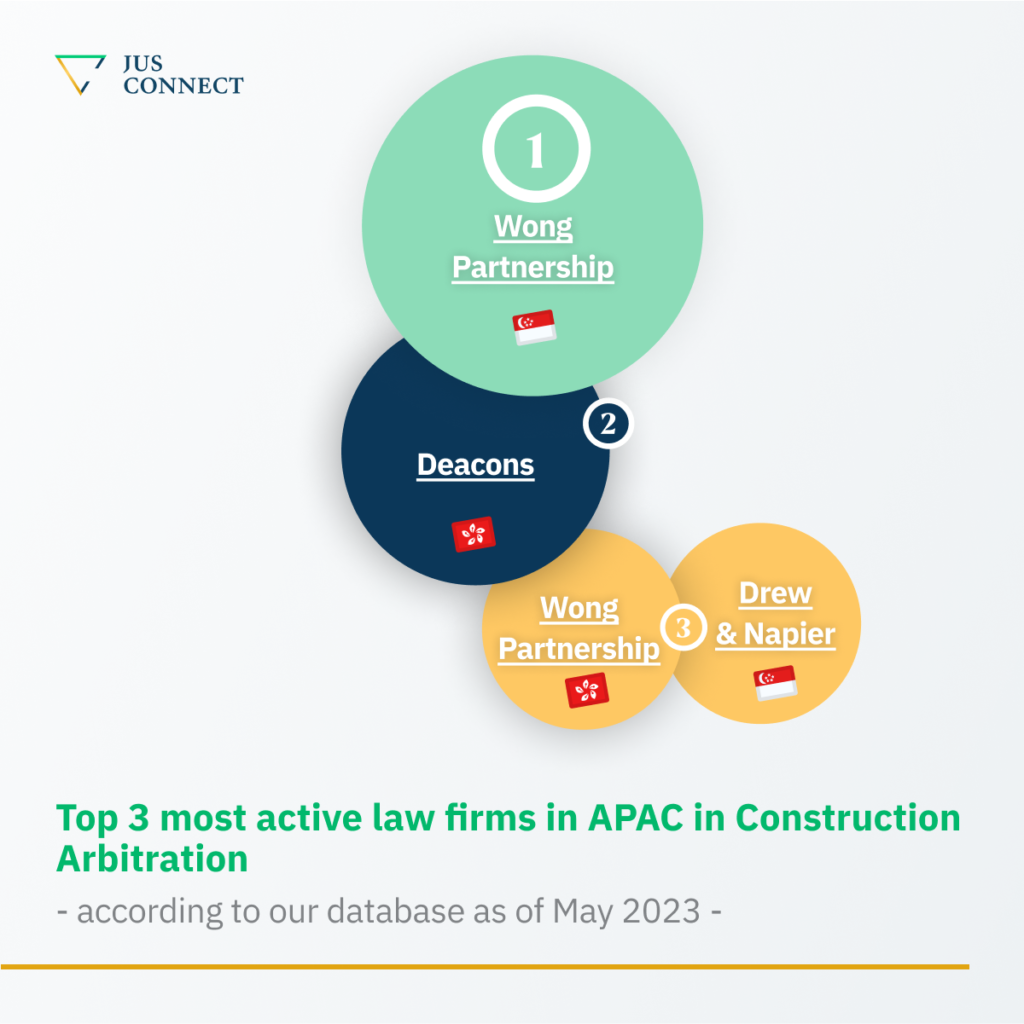 Europe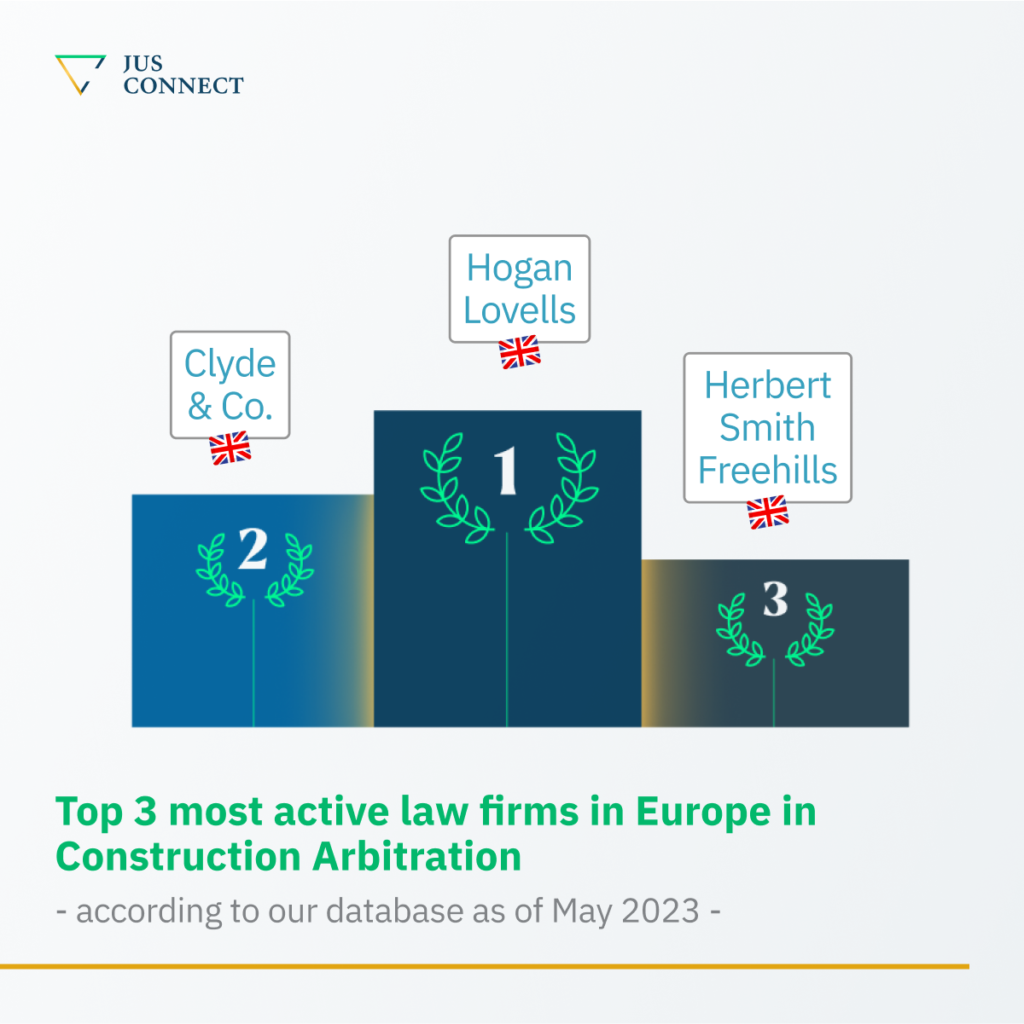 Middle East & Turkey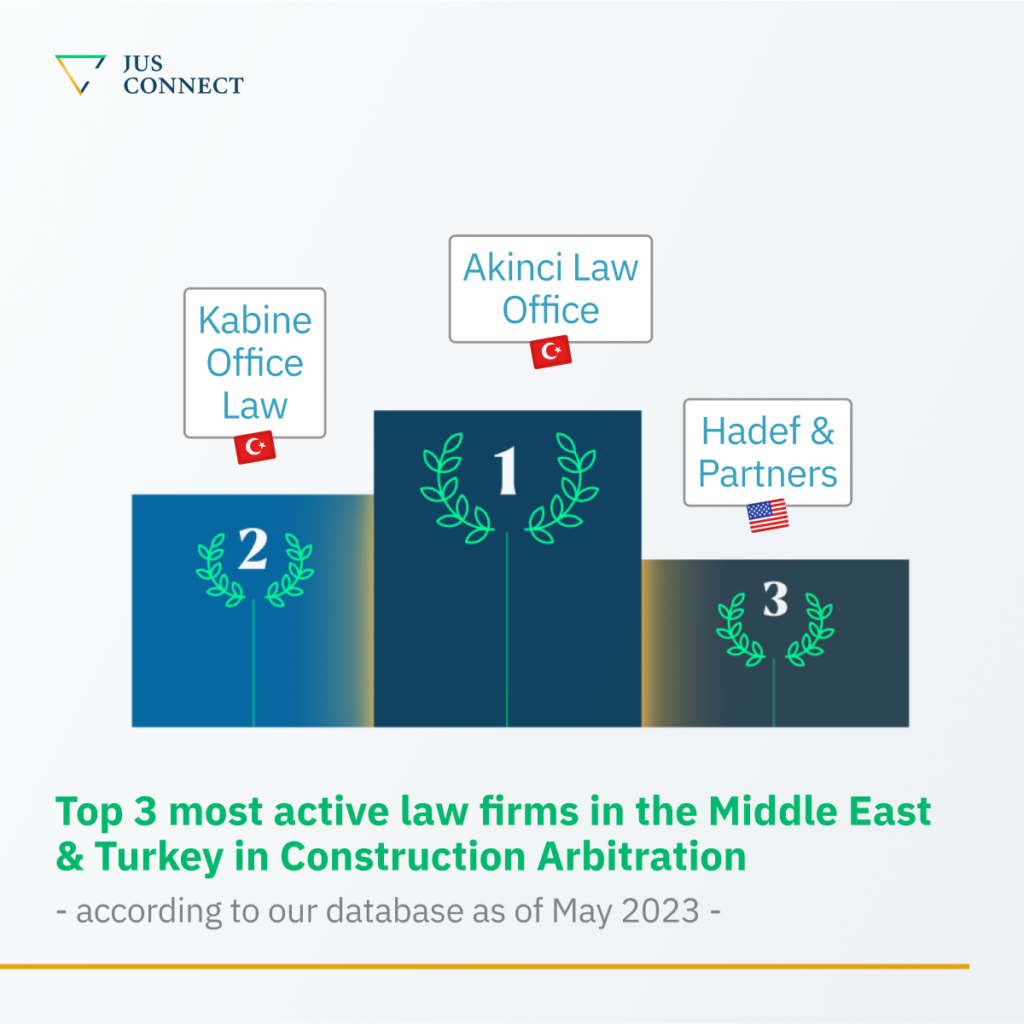 ---
Find more data-backed insights in our 2023 Construction Arbitration Report