Arbitration Team of the Month #27
Jus Connect is pleased to nominate Shahid Law Firm for its coveted Arbitration Team of the Month (ATOM) Award, in appreciation for the firm's extensive work in international arbitration as well as its leading role in the field in Egypt and Africa, including its commitment to training the next generation of lawyers in the region.
Shahid Law Firm has an impressive track record in arbitration. They have been involved in at least 15 international and domestic arbitration case(s) known by Jus Mundi (8 Commercial Arbitration and 7 Investor-State) in a variety of economic sectors including, Construction; Oil & Gas (energy); Trade; Water supply, sanitation and waste related activities; Mining; Audiovisual; Non-metallic mineral products manufacturing activities; and Machinery and equipment related activities.
Girgis Abd El-Shahid, Managing Partner in the International Arbitration Practice, discusses Shahid Law Firm's expansion, its commitment to training the next generation of lawyers in Africa, and developments in international arbitration in the MENA region.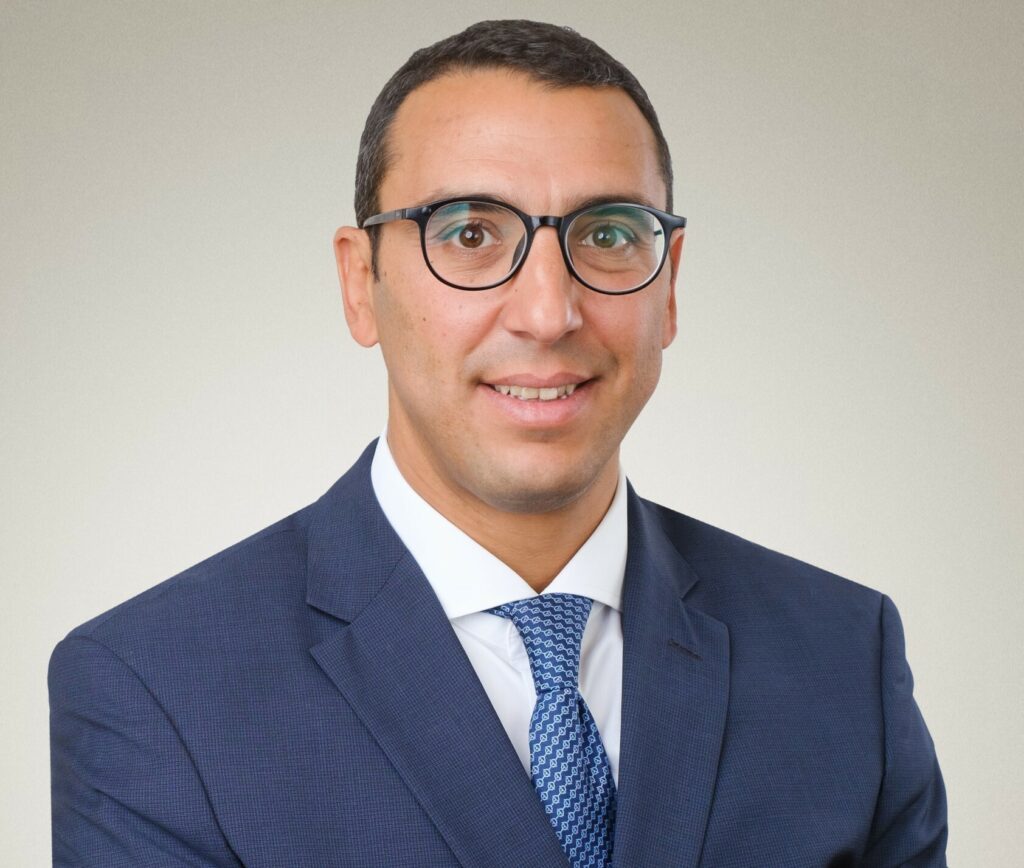 Girgis Abd El-Shahid is the Managing Partner of Shahid Law Firm. He is one of the youngest Egyptian lawyers to have been appointed to tackle some of the most difficult arbitration cases in Egypt and the Middle East. Girgis focuses mainly on commercial arbitration, investment treaty arbitration and international law and is renowned for his special expertise in complex multiparty arbitrations. He is also recognized for his knowledge in handling all types of corporate and commercial disputes, from routine matters to large and complex multinational arbitrations.
Congratulations on winning this coveted award. Can you tell us about Shahid Law Firm & its International Arbitration Practice?
Thank you very much and it is indeed a great pleasure for Shahid Law Firm to be featured by Jus Connect as the Arbitration Team of the Month. To give you a brief background on Shahid Law Firm: we were established in 1987 by Counselor Sarwat Abd El-Shahid, who resigned from his judicial bench to open up the Firm. Shahid Law Firm is one of the leading international firms operating in Egypt and the African region, offering a full range of legal services and advice including but not limited to Corporate, Commercial, Capital Markets, Dispute resolutions, IP, IT, Media & Telecom, Employment & Labor, Oil & Gas, Energy & Renewable, Project & Infrastructure, Startups, and Venture Capital.
By expanding our expertise's reach throughout the African continent, and particularly in Ethiopia and Sudan, we manage to navigate our clients through their most complex multi-jurisdictional and local business challenges, offering constant on-the-ground support for our clients in their domestic and cross-border complex matters.
Our arbitration and investor-state disputes practice has been built on the Firm's 35+ years of expertise. Our team is constantly involved in a number of landmark arbitration cases internationally and has considerable experience before arbitration centres; be it regional (CRCICA, DIAC, and DIFC-LCIA) or international (ICSID, ICC, PCA, UNCITRAL, and Ad Hoc).
What is the secret to Shahid Law Firm's successful international practice while remaining one of Egypt's leading law firms and a top choice for clients in the region?
I would say that diversity, diligence, and efficiency are the three pillars of our arbitration practice.
Our international arbitration practice team is well diversified, with team members having several years of expertise and coming from different jurisdictional backgrounds.
The Firm has a special blend of what I call, "Old & New". Shahid Law has a dynamic team mostly educated in Egypt and abroad, that is guided, advised and sometimes, led, by the Firm's "Old" guard. This combo leads to a bulletproof team.
Our team thrives to find the perfect blend between diligence and efficiency. This drives us to diligence when it comes to assessing our client's position, offering easy-to-view arguments and business-oriented solutions to efficiently navigate our clients through their disputes.
Tell us about yourselves and how you came to work in arbitration
I started practicing law more than 20 years ago, during which, I explored different aspects of law and several industries. I came to notice how approaching the application of law with a business-centric mindset is more appealing and – frankly – felt more natural.
Having a "business end in mind" makes practicing law more relevant and fit for purpose; to me, there is no use to "applying law" in the commercial sectors if it was not implemented to serve business. To this, I started my career, actually, as a transactional lawyer, before making the shift to disputes. Yet, I still found arbitration to be the space where the craftsmanship of business and the diligence of the law can coexist.
How important is visibility for your arbitration team? In what ways does your firm/practice promote visibility?
Shahid Law is constantly present in the field, whether by organizing arbitration-related conferences or being part thereof. We are keen on supporting the presence of arbitration practice in Egypt and the region, and I believe that this is the perfect way of doing it.
We do also believe that the future of arbitration in Egypt relies, heavily, on the young generation of lawyers. Hence, we are keen on shaping a generation of diligent, international, and business-oriented fully equipped lawyers, and such through our internship programs taking place all throughout the year, and the support offered for law students and undergraduates to participate in international arbitration competitions across the globe.
My advice for junior lawyers (and arbitration practitioners in general) is to be "international" rather than local.
Can you tell us more about the MENA region as a hub for international arbitration and the different States' efforts to update their arbitration law and to bring it in line with the UNCITRAL Model Law?
It is undeniable that the arbitration practice in the MENA Region flourished with the rise in arbitral institutions, but also with the rise in awareness of the MENA Region countries to the importance of arbitration, and the need to get a "new-look" to become more of arbitration "hubs".
In Egypt for instance, a great initiative was put in place by the Ministry of Justice to amend the Egyptian Arbitration Law. I personally had the chance to be selected along with other reputable fellow lawyers, as a member of the committee tasked with proposing these amendments. The mere fact that the committee in charge of amending the Egyptian Arbitration Law comprises arbitration practitioners, in itself makes me certain that this is an important and novel step that will shape the future of international arbitration in Egypt.
What is your vision for the arbitration field in 2023? Any trends that we can expect in the next few years?
Regional expansion, in Africa and the MENA Region would be my answer. It all starts with the will to establish new (and even unconventional) principles that are "business efficient", and the passion to "disseminate" these principles and trends in different jurisdictions.
Key Clients of the Firm and Arbitration Practice:
Qatari Diar Real Estate Investment Company
GlaxoSmithKline (GSK)
RINA S.p.A.
PTT Energy Resources Company Limited ("PTTER")
International Air Transport Association ("IATA")
Middle East Broadcasting Center ("MBC")
Gesenu S.p. A
Arab Company for Touristic Project
Mediterra Energy International
Heidelberg Cement AG
QAPCO & Qatofin
Qatar Airways
Marubeni Corporation
Ülker
Abbott Laboratories
Confederation of African Football ("CAF")
CTIP Oil & GAS UAE
Global Consolidated Contractor
Highways Arabia/International
Joussour Holding
Doosan Enerbility Co. LTD
Shahid Law Firm's Arbitration Practitioners
Congratulations to the team once again! Jus Connect wishes them nothing but success.