Arbitration Team of the Month #18
Introduction
Steptoe & Johnson LLP has been a staple of the arbitration world for more than 40 years. The firm's International Arbitration practice has extensive experience handling international commercial arbitrations in a broad range of industries, particularly the construction, energy, mining, telecommunications, and high-tech industries. Steptoe's lawyers have handled cases before all of the major world's tribunals, established under the rules of all of the major international arbitration institutions.
Steptoe & Johnson LLP is this month's ATOM for its extensive work in international arbitration. According to data available on Jus Mundi, Steptoe has been involved in at least 29 international case(s) known by Jus Mundi (15 Investor-States, 12 Commercial Arbitrations, 1 Inter-State, 1 Iran-US Claims). 5 of these cases are pending. Their high-profile cases cover a wide range of economic sectors, including mining and quarrying, financial and insurance activities, agriculture, forestry and fishing, wholesale and retail trade, repair of motor vehicles and motorcycles, manufacturing, construction, real estate activities, electricity, gas, steam and air conditioning supply (energy), information and communication.
This month, Jus Mundi is pleased to bring light on Steptoe and its international arbitration practice, along with an interview with Matthew Coleman, Thomas Innes, Teddy Baldwin, and Chloe Baldwin.
Recent victory cases analysis
Facts
The dispute related to a real estate and land development venture in Armenia.
Khudyan held both US and Armenian citizenships. He incorporated Arin Capital in the US and a local company in Armenia.
Khudyan was involved in a real estate project with Mr. Mangasaryan, who allegedly embezzled money from the project through the local Armenian company, which ended up in bankruptcy.
In 2017, Mr. Khudyan and his company, Arin Capital, filed for arbitration under the USA – Armenia BIT before ICSID.
Tribunal constitution
Legal rationale
In an award dated 15 December 2021, the Tribunal declined jurisdiction over the US$15 million claim.
The Tribunal upheld Armenia's objection to the jurisdiction ratione personae – it found that Mr. Khudyan had dual Armenian-US nationality, which barred him from bringing a claim against the host State under the ICSID Convention.
The Tribunal upheld Armenia's objection to the jurisdiction ratione materiae – it found that Arin Capital had failed to prove any "investment" in Armenia that had been owned or controlled by them.
The award currently remains confidential. Therefore, the reasoning behind this decision is unfortunately not available at this time.
Facts
In 1997, Sunlodges purchased an estate in Tanzania for agricultural purposes.
In 2011, the Tanzanian State revoked Sunlodges' title to the agricultural estate and allowed a Nigerian company to build a cement factory on the estate.
In 2017, Sunlodges notified Tanzania of a dispute under the Italy – Tanzania BIT and commenced arbitration proceedings before the PCA.
Tribunal constitution
Legal rationale
Jurisdiction
Regarding the settlement negotiations between the parties, the Tribunal found that the dispute existed between the parties at the latest at the end of the six-month cooling-off period, as Tanzania had failed to respond to Sunlodges' trigger letter.
With respect to the jurisdiction ratione personae, the Tribunal found that Mr. Paglieri was an Italian national as he had regained his Italian nationality in 2004 under Italian law. Since Sunlodges BVI was incorporated in the British Virgin Islands and Sunlodges Tanzania was organized under the laws of Tanzania, the Tribunal found that the investors were "foreign" and qualified as "investors" within the meaning of the BIT and effectively controlled by Mr. Paglieri during the relevant period.
Though Tanzania did not contest the jurisdiction ratione materiae, the Tribunal stated that Sunlodges BVI's share in Sunlodges Tanzania and Sunlodges Tanzania's Rights of Occupancy over the estate constituted investment under the BIT in the sense that they were contributed to the Sunlodges' agricultural business activities and were used for income-generating purposes.
Merits
Before addressing Sunlodges' expropriation claim, the Tribunal pointed out that the diversification did not amount to a change of purpose for which the estate was to be used, as sisal and cattle farming qualified as an "agricultural purpose" under the certificates, thereby complying with Tanzanian law.
With regard to the expropriation claim, the Tribunal firstly determined that the revocation of Sunlodges' title was not justified under Tanzanian law in the absence of any evidence showing that Sunlodges had abandoned the land or that they had failed to use it for agricultural purposes. The Tribunal then noted that the revocation had the effect of depriving Sunlodges of the entirety of their investment, which therefore amounted to a de facto

expropriation.

Since it was undisputed that Tanzania had not provided any compensation, the Tribunal concluded that the expropriation must be considered unlawful.
As for the applicable standard of compensation, the Tribunal followed the relevant provision of the BIT, which provides "prompt, full and effective compensation" amounting to "the genuine market value" of the investment.
Without specifying the method of valuation, the Tribunal indicated that the appropriate method of valuation depended on the circumstances and the type of asset. The Tribunal awarded Sunlodges BVI compensation for an outstanding loan as well as in the amount corresponding to its share in Sunlodges Tanzania, e., 75% of the amount awarded for the loss of the estate. The remaining 25% was awarded to Sunlodges Tanzania.
Enforcement
In a judgment dated 29 January 2021, the Ontario Superior Court of Justice ordered the enforcement of the award.
You secured a US$22 million award in Sunlodges v. Tanzania. Congratulations! Can you share your understanding of due process in expropriation?
A good starting point is the discussion in The Commentary to the OECD Draft Convention on the Protection of Foreign Property (1967). There is also a very useful statement in ADC v Hungary. A very short summary of due process would be: the expropriation must lack arbitrariness; the safeguards in the host State's laws used or available must be followed and correspond at least to the minimum required by international law (which would mean the investor being given timely notice of the expropriation and the ability to have the expropriation independently reviewed). In practice the best place to start is to see if the State has followed its own procedures as provided for under its domestic law; those laws often meet the minimum required by international law, but are frequently not followed either through error or intent.
Sunlodges v. Tanzania was also recently successfully enforced in Ontario, Canada. What is your insight on the enforcement strategy of a non-ICSID award?
When it comes to recognition and enforcement, ICSID and non-ICSID awards have a number of common issues. In particular, States are increasingly resisting the recognition and enforcement of awards from investor-State arbitrations, and those proceedings can be as long and as expensive as the arbitration, so thinking about the enforcement strategy early on is essential. Clients often have valuable insight into State assets that may be available for enforcement, and investigators with local knowledge are invaluable. An often-overlooked strategy is to investigate the wealth of State officials to see if they have acquired assets for personal use through the pilfering of State funds; depending on the circumstances, such assets may well be classified as State assets and could thus be targeted for enforcement. States may have an interest in recovering those assets themselves, so in some situations, there is a deal to be done with the State.
In regard to specific issues arising in regard to the enforcement of non-ICSID awards, the ability to raise new jurisdiction arguments, even if not raised in the arbitration, can add considerable length to the recognition and enforcement proceedings. By contrast, one advantage of non-ICSID awards is that there is nearly always a well-established procedure for recognition and enforcement of the award which is understood and regularly applied by the local courts. However, we have found with ICSID awards, a number of the Member States to the ICSID Convention have not put in place the necessary procedural rules (or at least have inadequate rules in place) in order to meet their recognition and enforcement obligations under the ICSID Convention.
What I particularly like about Steptoe is that the firm still very much feels like a partnership as opposed to a corporate vehicle through which to practise law, despite the significant growth I have seen during the years I have been here. I have found it very satisfying to build an arbitration practice from the ground up at Steptoe and Tom has been there for a lot of that journey. It has been gratifying to see others want to join Steptoe's arbitration practice, including my partners Chris Paparella, Teddy Baldwin, Christophe Bondy, Juliya Arbisman and Robby Mockler, all of whom are wonderful colleagues to collaborate with.
One aspect of Steptoe which I think junior lawyers appreciate is that we operate in relatively small teams and therefore all members have significant roles in all phases of the written and oral advocacy. We have also worked on very interesting cases that usually have a significant political and historical context, whether it be arguments as to the effects of colonization in Africa or the intricacies of State succession arising out of the breakup of the Soviet Union and Yugoslavia. In addition, the partners have a very high degree of involvement from the start to the finish of cases, and therefore the ability of associates to learn is enhanced.
Leadership in law firms is an interesting topic. For me, leadership is essentially about enabling people to reach their potential and creating opportunities for them to do so, which often means promoting others ahead of myself and passing up opportunities in favour of others. It is also about recognising the challenges faced in professional practice. People may laugh, but I always like to compare law to elite sport (having never reached the heights of sport I would have liked to reach). Most top athletes will have demanding careers of perhaps fifteen to twenty years tops. To stay there and come out healthy at the end of that career they will have to carefully manage the way they operate. In professional services you can expect a far longer career, working long hours and under considerable stress, and, as with elite sport, you need to manage yourself through that process to remain healthy. As a leader you must appreciate the stresses and strains of professional practice and act accordingly.
Thomas, congratulations on your recent victory in the Edmond Khudyan v. Armenia case! This case involved several different co-counsels alongside Steptoe. How do you manage a case efficiently with so many different stakeholders involved?
Thank you! This was certainly a significant win for our client, and was a great counsel team to be a part of. That said, I'll frame my answer in broader terms, since co-counselling is a fairly frequent occurrence on cases of this nature.
As Matthew mentioned, we generally work in relatively small teams, with each lawyer having significant responsibility over particular aspects of the case, under the overall supervision of the lead counsel. This arrangement lends itself quite well to working with co-counsel. In a sense, when we partner in this way, what we're doing is broadening our bench, bringing in specialised expertise to handle a particular part of the case. As such, in practice, the effect is much the same as assigning the issue internally, save that we get to work with new faces.
Of course, the situation where such arrangements make most sense, and can be essential, is when there are complicated issues of domestic law in the foreign jurisdiction which the case concerns. In those circumstances, we have benefitted greatly from local knowledge to assist us in obtaining a thorough understanding of the domestic laws in issue; they can also help explain the broader context and how the rules are applied in practice, which is not always readily apparent.
Teddy, it has been reported that one of the issues in Edmond Khudyan v. Armenia concerned whether the first claimant had lost his citizenship in what was then the Armenian Soviet Socialist Republic after the country proclaimed its independence from the Soviet Union. Can you provide some insight on that?
I'm going to answer this in more general terms too. A key thing to look at in situations like this is often going to be how the claimant described themselves in the period following the alleged loss of nationality. It's often the case that they continued to act as if nothing had changed for many years, perhaps even until the arbitration was commenced. As such, the result of those investigations could well be a set of statements or actions that contradict the position now being advanced, which a tribunal will find difficult to ignore.
It can also be helpful to think about the ramifications of the claimant's position: for example, if the effect of their argument is that the claimant must have been rendered stateless for a period, that's usually going to indicate that there's a flaw in the argument. In particular, the claimant is going to have a difficult time trying to overcome the general rule under Article 8(1) of the 1961 UN Convention on the Reduction of Statelessness, that "[a] Contracting State shall not deprive a person of its nationality if such deprivation would render him stateless". Of course, the argument is going to be even harder to make out if it would implicate the rights of not just the claimant, but also a larger group of similarly situated persons that would have also been rendered stateless.
Finally, linking to what Tom's said, this is often going to be one of those areas where assistance from local counsel is vital. Both in terms of what the law says and how it's applied. In fact, it may well be useful to speak with government officials charged with nationality matters during the relevant period to understand the practicalities and their consequences.
Chloe, you've worked in government on these sorts of cases and now act for both investors and States in private practice. Indeed, Steptoe has built a strong portfolio of clients, representing both sides. How do you manage to be good advocates in representing opposite interests (of investors and of States)?
Advocating for the interests of your clients (whether investors or States) is not especially difficult; at Steptoe, we pride ourselves in our ability to do so robustly. In fact, we see clear benefits in acting for both claimants and respondents. For example, when you act for investors you learn the recurring strengths and weaknesses of investors' cases, which in turn helps in the representation of States. Meanwhile, when you act for States, you obtain a greater appreciation of the manner in which the State works in practice. In addition, it can be very useful to have a background in government. For example, both Christophe Bondy and I have worked in-house for States in the defence of ISDS cases and we continue to represent major State entities at Steptoe, such as the European Union in its ECT arbitration against NordStream2. These experiences afford a greater understanding of the intricacies of the operations of government, including the longer-term policy perspective States may bring to the positions they take in cases, challenges to co-ordinate State defences (often across different levels of government), and the interaction between investor-State defence work and advisory and negotiation work across government. Knowing how a State works in practice can be very helpful both when it comes to representing States from private practice, and when acting for investors.
Presentation of the firm & Arbitration practice
In more than 100 years of practice, Steptoe has earned an international reputation for vigorous representation of clients before governmental agencies, successful advocacy in litigation and arbitration, as well as creative and practical advice in structuring business transactions. Steptoe has more than 500 lawyers and other professional staff across offices in Beijing, Brussels, Chicago, Hong Kong, London, Los Angeles, New York, San Francisco, and Washington.
Steptoe's International Arbitration practice is an integral part of the firm's global dispute resolution group, which brings together experience in advising on investment treaty arbitration, international commercial arbitration, public international law, international judgment/award enforcement, cross-border litigation, along with WTO and international trade disputes.
Our clients include governments, financial institutions, international corporations, manufacturers, and service companies in a broad range of industries, including the construction, energy, mining, telecommunications, and high-tech industries.
Steptoe's lawyers have handled cases before all of the major international arbitration institutions and arbitration rules, and enforced significant arbitral awards and judgments for clients across the world. Our lawyers also have experience serving as arbitrators and expert witnesses in international arbitrations, as well as developing and applying international law in senior governmental and institutional positions including bilateral and multilateral free trade negotiations on international investment chapters.
Key clients of the firm's International Litigation & Arbitration practice
Alpene Ltd.
ConocoPhillips
Exxon Mobil Corporation
Koch Supply & Trading, LP (KS&T) and Koch Industries, Inc
Medusa (Montenegro) Limited
Naveen Aggarwal, Neete Gupta, and Usha Industries, Inc.
Neustar
Northern Dynasty Minerals Ltd & Pebble Limited Partnership
Republic of Armenia
Saint Patrick Properties Corporation
Sunlodges Limited and the Paglieri Family
The European Union
The von Pezold family
West African Aquaculture Ltd and Others
Track-record
Steptoe's notable past cases include:
Lead counsel to the Republic of Armenia in an ICSID arbitration arising from a property investment in Yerevan. The claimants alleged that Armenia failed to protect their investment from fraud and bankruptcy issues. The claims were dismissed for lack of jurisdiction. Edmond Khudyan and Arin Capital & Investment Corp. v Republic of Armenia. ICSID arbitration. ICSID Case No. ARB/17/36.
Lead counsel to an Italian investor in respect of an investment dispute with the United Republic of Tanzania arising from breaches of a bilateral investment treaty. Concerned investment in an agriculture project. Clients awarded $20+ million. Sunlodges Ltd and Sunlodges (T) Limited v The United Republic of Tanzania. UNCITRAL arbitration. PCA Case No. 2018-9.
Lead counsel to nine investors in respect of an investment dispute with the Republic of Zimbabwe arising from breaches of a bilateral investment treaty. Clients awarded restitution and damages (alternatively $196 million in damages), plus their full legal costs and interest. During the annulment phase, we successfully resisted Zimbabwe's applications for a stay of enforcement and to have the award annulled. Bernhard von Pezold & Ors v The Republic of Zimbabwe. ICSID arbitration. ICSID Case No. ARB/10/15.
Lead counsel to investors in respect of an investment dispute with the Republic of Zimbabwe arising from breaches of a bilateral investment treaty. Clients awarded restitution and damages (alternatively $125 million in damages), plus their full legal costs and interest. During the annulment phase, we successfully resisted Zimbabwe's applications for a stay of enforcement and to have the award annulled. Border Timbers Ltd & Ors v The Republic of Zimbabwe. ICSID arbitration. ICSID Case No. ARB/10/25.
Lead co-counsel to a UK investor in respect of an investment dispute with the State of Montenegro arising from alleged breaches of a bilateral investment treaty and domestic foreign investment legislation. Concerned investment in an upstream oil and gas project. The outcome is confidential. Medusa (Montenegro) Ltd v The State of Montenegro. UNCITRAL arbitration. PCA Case No. 2015-39.
Co-counsel to thirteen investors in respect of an investment dispute with the Republic of Zimbabwe arising from breaches of a bilateral investment treaty. Clients awarded $13 million in damages. Funnekotter v The Republic of Zimbabwe. ICSID arbitration. ICSID Case No. ARB/05/6.
Lead counsel to a US investor in respect of an investment dispute with the Republic of Turkey arising from alleged breaches of a bilateral investment treaty. Case settled for $1 billion in our client's favour. Motorola Credit Corporation, Inc v Republic of Turkey. ICSID arbitration. ICSID Case No. ARB/04/21.
Lead counsel to an investor in respect of an investment dispute with Mexico arising from alleged breaches of the NAFTA. Includes separate NAFTA consolidation proceedings brought by Mexico. Client awarded what was at the time the largest award to be issued in a NAFTA arbitration. Corn Products International Inc. v Mexico. ICSID arbitration. ICSID Case No. ARB (AF)/04/1.
Recent instructions
Steptoe's most recent arbitration instructions include:
Table of international arbitration cases involving Steptoe
Steptoe is currently acting as counsel in multiple investor-State and commercial arbitration cases, notably representing clients in ICSID proceedings.
Steptoe earns its spot to be the ATOM for its extensive track record of international arbitration cases and clients. We selected a few recent victories and ongoing cases in the table below.
Please click here to see all types of cases (investor-State, inter-State, and commercial arbitration) involving Steptoe available on Jus Mundi.
[table id=30 /]
(Note*: This table is not exhaustive.)
Spotlight
Edmond Khudyan v. Armenia team
Teddy Baldwin | Partner| Washington, DC| tbalwin@steptoe.com | Full Profile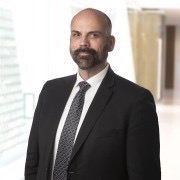 Teddy Baldwin regularly acts as lead counsel in significant litigations and arbitrations, achieving favorable results for his clients. He also acts as lead counsel in arbitration-related proceedings, such as the enforcement of arbitration awards in US courts. Teddy achieves results through tenacious advocacy, concentrated in the areas of international arbitration, litigation, and enforcement. He advises clients with respect to disputes and potential disputes before the SCC, ICSID, ICC, SIAC, HKIAC, LCIA, and other arbitral institutions. His representations and advisements have included disputes brought under CAFTA, NAFTA, foreign investment laws, bilateral investment treaties, and the Energy Charter Treaty.
Thomas Innes | Partner | London | tinnes@steptoe.com | Full Profile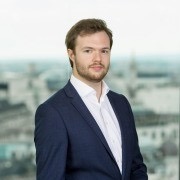 Thomas advises and conducts advocacy on a wide range of international and commercial disputes. Most notably, he acts as counsel in investment treaty disputes between states and foreign investors, including matters at the ICSID, at the PCA, and under other arbitration rules.

Chloe Baldwin | Associate| Washington, DC| cbaldwin@steptoe.com| Full Profile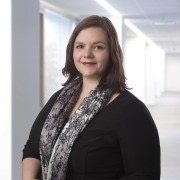 Chloe Baldwin helps clients navigate the complexities of international trade policy and international regulatory compliance issues as well as resolve international trade and investment disputes. She currently advises sovereign and non-sovereign clients in matters arising under the agreements of the WTO, and represents private sector clients in large, complex trade remedies litigation.
Matthew Coleman | Partner| London| mcoleman@steptoe.com | Full Profile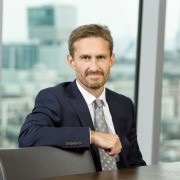 Matthew Coleman specializes in international arbitration, litigation and public international law. He is the chair of Steptoe's Investment Treaty Arbitration practice. Many of Matthew's cases involve concurrent proceedings before tribunals and courts, and have been in favor of, or against, international companies, State agencies and States. He has acted as lead counsel on investment treaty and commercial arbitrations in the leading arbitration forums. Matthew's public international law practice has a particular focus on acting as lead counsel in investment disputes between States and foreign investors. His work for States has included advice relating to the investment chapters of free trade agreements and drafting treaties.
Thomas Innes | Partner | London | tinnes@steptoe.com | Full Profile
(See above.)
Yuliya Luy | Associate| London| yluy@steptoe.com | Full Profile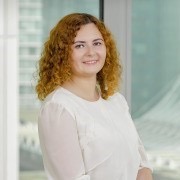 Yuliya Luy is a commercial litigator and arbitration lawyer, with a particular focus on representing clients in civil fraud, asset tracing and recovery, enforcement actions, and international banking disputes. Yuliya assists in complex, high-value and cross-border commercial disputes, working closely with lawyers and counsel from a wide-range of jurisdictions, particularly on matters involving Russia and CIS countries.
For more information on Steptoe's international arbitration practice, click here.
Congratulations to the team again! Jus Mundi wishes them good luck for the future!