Part I: Arbitration Team of the Year Awards 2021
To close 2021 on a high note, Jus Mundi is proud to be announcing the winners of the Arbitration Teams of the Year (ATOY). This year, we are presenting this award to law firms in the following categories: Female Empowerment Award, Commercial Arbitration Activity Award, and Transparency Award.
ATOY: Female Empowerment Award 2021 goes to Medici 🎉
International arbitration plays a vital role in promoting global justice. And women play an equally important role in the success of arbitration as a dispute resolution method. We applaud all women working in the legal field for their success, and appreciate all initiatives promoting female practitioners and raising awareness in this respect.
Here at Jus Mundi, we take pride in sharing that women are in 50% of the leadership roles across various teams. We believe that it is a moral commitment to promote the interests of women in workplaces.
For 2021, we are featuring Medici as the Arbitration Team of the Year in the category Female Empowerment. We appreciate them for being an all-female-led law firm and empowering other women. We recognize the firm's efforts and encourage everyone to read their story below.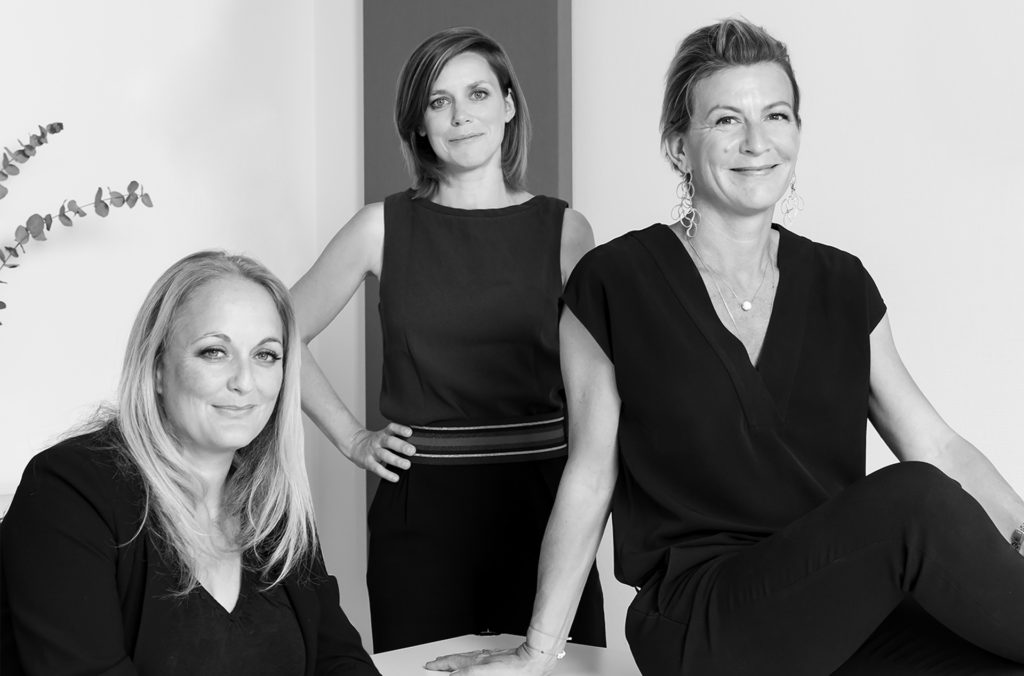 Congratulations, Valence Borgia, on the event that you participated as a moderator to the web conference on "Sexism at the Roots of Violence against Women"! On the occasion of the International Day for the Elimination of Violence against Women, can you tell us your role as co-founder of the Fondation des Femmes?
Thank you very much! We have co-founded the "Fondation des Femmes" with many others who wanted like me to act in a very concrete and pragmatic way against inequality and violence towards women. The main goal was to raise funds and distribute them to associations that are dedicated to the defense of women's rights. For my part, I was particularly interested in using the law as a tool to tackle gender inequalities. In this context, we have founded the "Legal Task Force of the Women's Foundation" ("Force juridique de la Fondation des Femmes") that aims to improve judicial and institutional responses to enforce women's rights and equality. The Legal Task Force is an independent organization of volunteers from the legal profession at the service of women's rights, which contributes to change case law on gender-based violence and to fight for effective equality between women and men in court. One of the main purposes of this Task Force is to conduct strategic litigations that lead to development of the new case law. For example, our Task Force obtained the first court decision in France that condemned men for sexist insults, another for provocation to hatred because of sex. We also supported female parliamentarians who were subjected to sexual violence in the French parliament.
Could you share your vision of establishing an all-women boutique law firm? What is the story behind this?
Actually, our project was not to create an "all-women" law firm. What was important to us was to work in a place in which we identify ourselves, i.e., based on the values of excellence, enthusiasm and ethical commitment, Medici, like the eponymous family, is the story of a clan. We met over 15 years ago, Caroline Duclercq and Marie-Laure Bizeau were associates at the Lazareff firm and Valence Borgia was a Paris Bar School's intern there. Even though our professional paths separated, we have always remained in contact, in the context of arbitration and litigation cases, conferences, the "Wake up (with) Arbitration" breakfast debates that Valence Borgia and Caroline Duclercq initiated 8 years ago, actions in favor of professional equality, and more generally on a friendly basis.
After working in different law firms, we felt a strong entrepreneurial desire, and it seemed natural to combine our complementary experiences and expertise to open an independent law firm, specialized in dispute resolutions.
Could you tell us more about the Medici Equality Endowment Fund? What's the inspiration for this initiative? What are the criteria to be considered for the first edition of the Medici for Equality 2021 Award?
We all had in our professional lives' pro bono commitments in parallel to our dispute resolution activity. We knew that by founding Medici we would have less time to dedicate to those activities, but we still wanted to continue to make an impact.
We created the Medici for Equality Endowment Fund to which we donate 10% of the fees received from our clients. The purpose of this Fund is to support, promote and carry out any action of general interest, in France and abroad, in the field of promotion of gender equality and the fight against all forms of discrimination; we thus ensure that our practice is, in a very pragmatic and concrete way, in line with our values and ethical commitments. The firm's associates are also closely involved in the management of the Fund and the actions it intends to carry out.
This year, Medici for Equality Endowment Fund is thrilled to announce that after the launch of its first edition of the Medici for Equality Awards 2021, it received more than 220 applications, which will be difficult to choose among because each one presents very committed and promising projects.
The Awards are divided into four categories: acting through law, professional life, international and youth/Education. The Fund will donate more than 100,000 euros to the different projects that will be selected.
Presentation of the firm
Medici is a law firm specialized in arbitration and commercial litigation, whether domestic or international. They have extensive experience in domestic and international commercial and investment arbitration. The firm advises and represents its clients in numerous proceedings, whether institutional or ad hoc in the most varied areas of business law. The firm's partners also regularly act as arbitrators and in peri-arbitral proceedings (withdrawal, "juge d'appui", annulment of awards). The firm has developed an experience in assisting its clients in the search for financing of the procedure and in the subsequent due diligence.
Key clients
The firm is particularly active in disputes involving African, Middle Eastern, French and Italian parties.
The firm advises and represents its clients in arbitration and court proceedings in a wide range of business law matters. Its clients include, among others:
A company specializing in the construction and operation of wind and solar farms, mainly in France and North America;
One of the world's largest industrial companies, employing approximately 174,000 people in the energy, healthcare and aerospace sectors;
One of the world's leading pharmaceutical companies and the second-largest pharmaceutical group in France;
An influential project finance company in Africa, having participated in the construction of airports and hydraulic dams in the Democratic Republic of Congo.
A third-party funder investing in legal and arbitration proceedings of at least several million euros;
The French entity of one of the largest law firms in the world.
The firm's partners also regularly act as arbitrators in institutional or ad hoc proceedings, and are appointed by parties such as:
One of the world's leading producer and supplier of energy: oil and biofuels, natural gas and green gas, renewables and electricity;
One of Europe's largest theme parks;
A construction company for hospitals in the United Arab Emirates;
A European joint venture for the construction of highways in Eastern Europe;
A worldwide chain of luxury hotels;
A construction company, mainly for energy production plants in North Africa;
A French company developing, publishing and distributing video games.
Track-record highlights
In March 2021, at the end of an international arbitration against Cameroonian, Swiss and Lebanese companies, Medici won, on behalf of its clients, an amount of 100 million euros and continues to represent them at the enforcement stage of the award.
In April 2021, in a highly motivated ruling, a subsidiary of a Canadian company producing renewable wind energy obtained a favorable decision ordering its former partners to pay the sum of $50.6 million. Medici has represented the subsidiary since the beginning of the litigation between the parties.
Medici represents the interests of French telecoms investor and its Moroccan subsidiary in an arbitration initiated in July 2021 against the State of Morocco relating to an investment contract for the installation of optical fiber on the Moroccan territory, for an amount of nearly 500 million dirhams.
Medici represented the interests of a French investor against an African state and succeeded in having his damages recognized for more than 18 million euros at the end of a complex and historic procedure in the arbitration world, in September 2021.
Congratulations to the Medici team again, and Jus Mundi wishes them good luck for the future!
Please contact us if you have seen firm initiatives empowering women in arbitration via email at marketing(at)jusmundi.com. We are all ears for next year!